Jewelry Inspiration for the Bride-to-Be
With all of the unique pieces available today, it would be a mistake to say "I Don't" to bridal jewelry.
8/31/17
Categories:
With all of the unique pieces available today, it would be a mistake to say "I Don't" to bridal jewelry.
For our Watters Fall 2017 collection's photoshoot, we collaborated with Love Audrey Rose , who tout their pieces as being timeless and everlasting, with several being one of a kind finds. Delicate but complex items often sprinkled with morsels of exquisite gems, Audrey's pieces are magnificent.
We recommend using Audrey's fine jewels such as emeralds and sapphires to add a subtle pop of color to your wedding ensemble, Watters Hymn is a great option for this. To complement your existing wedding accent colors instead, use delicate morganite or champagne diamonds to create a breathtaking combination for your wedding day. These artful pieces are sure to add an effortless touch of beauty to your look.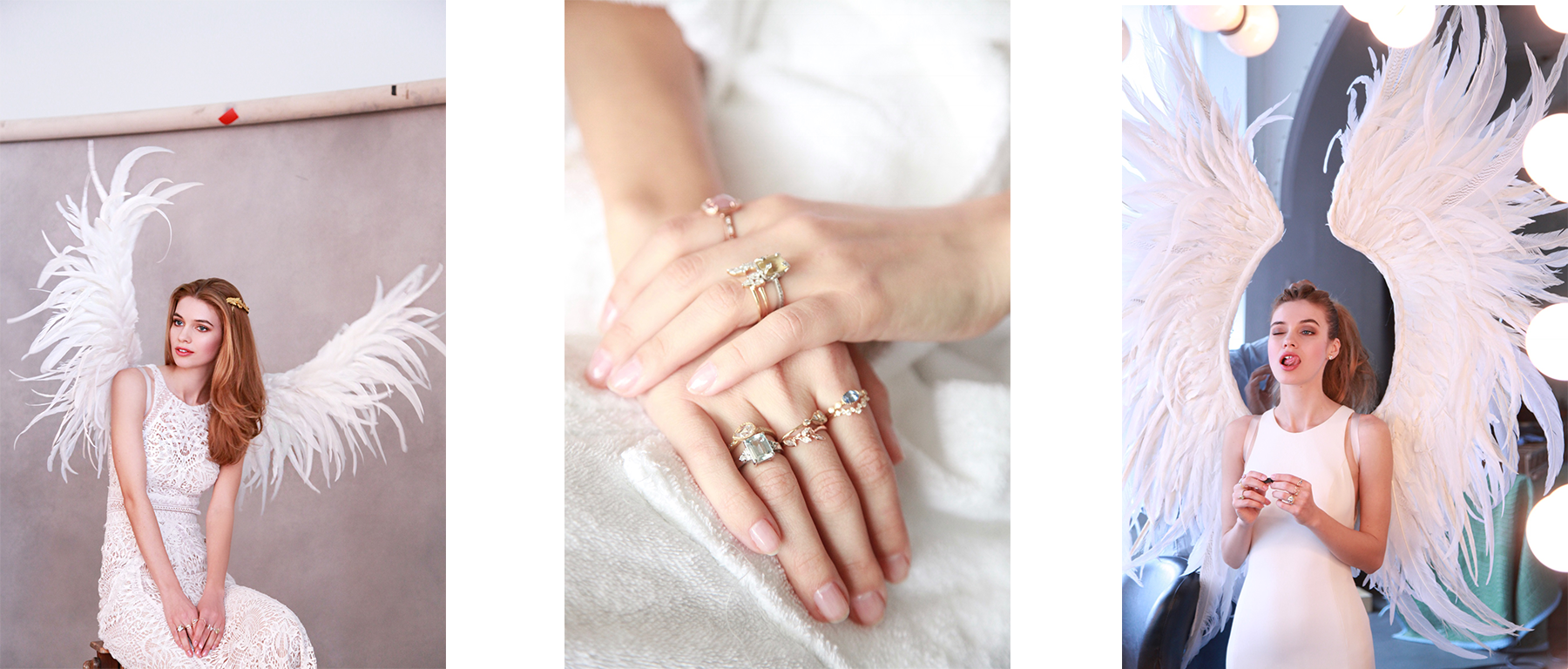 The Wtoo Fall 2017 collection was inspired by mermaids and sirens belonging to the mystery of the sea. Maejean Vintage offers pieces from past eras that complement these gowns with ease. Our photoshoot collaboration with Maejean Vintage produced amazing looks for Fall 17.
Pair an art deco necklace with the Wtoo Delphine gown to glam up the neckline, while adding your piece of the story to an item already rich with history. Alternatively, procure a vintage crystal bracelet from their vast reserve of jewels to elevate gowns with higher necklines or beading, adding the perfect finishing touch. Here at Watters, we especially love the addition of a beautiful vintage opal ring to mimic the vast depth of our oceans.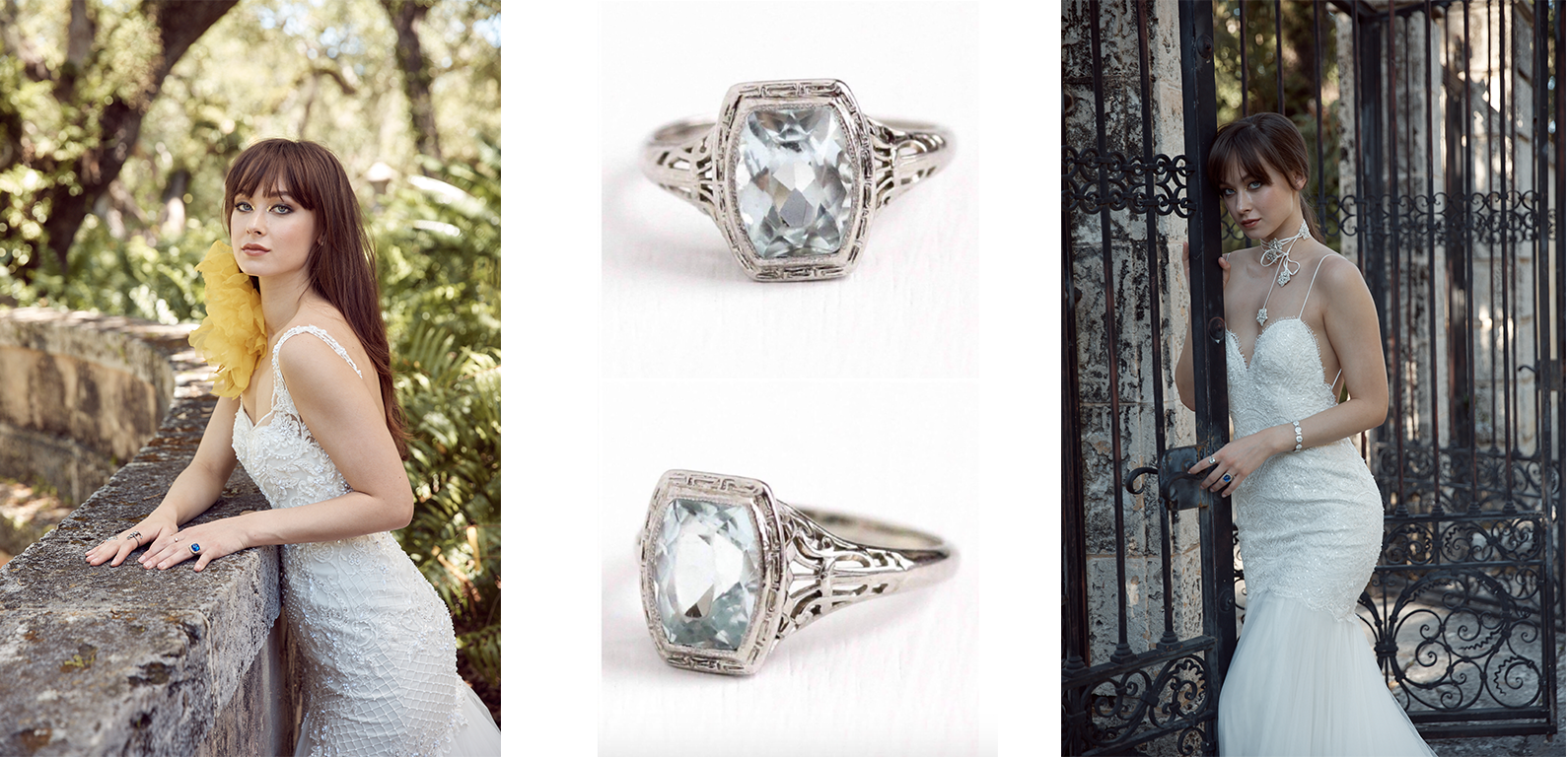 Inspired by the flutter of a butterfly's wings, Willowby's Fall 2017 collection and Unhada's jewelry were a natural match for our recent photoshoot. Unhada's magical pieces have souls of their own - perfect for those looking for jewelry made for a fantasy.
Pair some lovely earrings with Willowby Knox or Willowby Keegan for a combination fit for a fairytale, or shop their dainty but intricate necklaces to add an eye catching twist to a lacy gown.  Don't be afraid to mix and match metals on your hands, of course, with your engagement ring as the star. Slip on a few of Unhada's scrolling bands to add the perfect touch of wonder to bridal garb.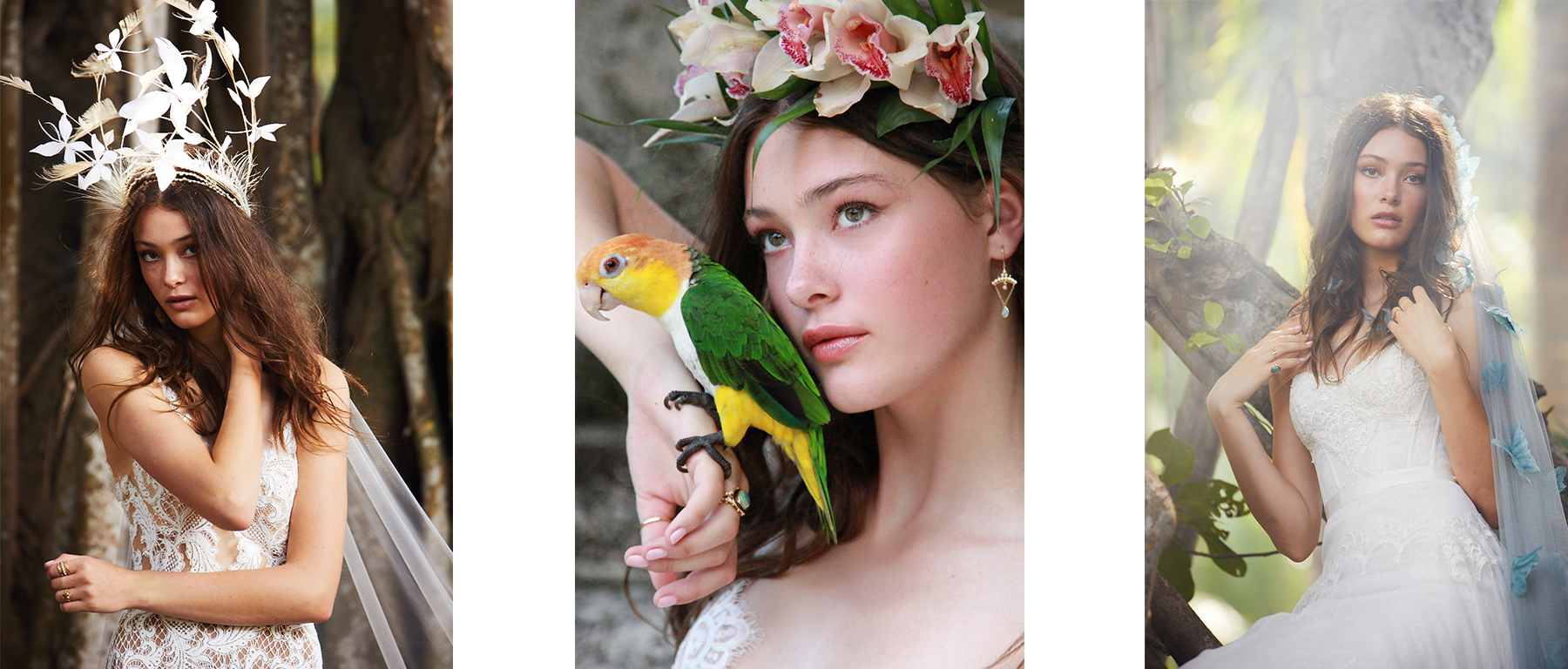 Vintage, borrowed, or new, be sure to choose jewelry that you enjoy as much as your gown. Nothing will look better than accessories that highlight your own style and personality.
Be sure to take a peek at our newest Watters , Wtoo by Watters , and Willowby by Watters collections to find the gown of your dreams.